"The road has been paved for a mixed review, no matter what," Mad Men creator Matt Weiner told Esquire, according to the Wall Street Journal. "I do what I've always done on the show and rely on the people around me. The actors, the writers, and my wife all liked it, so that's all I can go on at this point."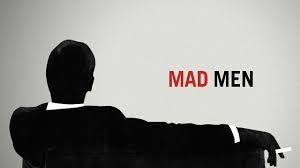 You remember the drill, right? The first half of Mad Men season 7 concluded in May and the rest, filmed this spring and summer, airs next spring.
Do you still care? Sure you do. Maybe a lot; at least a little. The Journal has a few more tidbits from Weiner, who presumably is making the rounds on behalf of his first feature film, "Are You Here," with Zach Galifianakis and OwenWilson, which is due Friday. The full Esquire article is here.