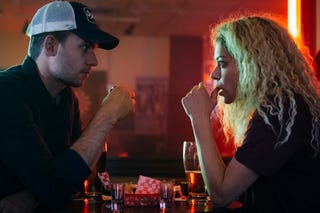 Welcome to season 2, episode 6: To Hound Nature in Her Wanderings.
Yep, that's the dude from Suits (which I started watching only because my mom refuses to relinquish control of the clicker when it's on, and I actually find it kinda amusing) chatting up Helena. Hopefully the Best Clone is out of the weeds for now.
Also tonight, a trip to the monastery to visit ol' Vic the Dick!